Helping Your Pet
Live Longer.
Hey, There-- I'm Dr. Kevin. Welcome to HPLL!!
30 Years of Veterinary Practice --Knowledge Gained, Knowledge Shared.
I BELIEVE...
Our Pets are Our Family.
Pets Everywhere Should be Helped with Skill and Compassion
MY MISSION IS SIMPLE-- A LONGER LIFE FOR YOUR DOG.
Longevity in a bottle.
RAPAMYCIN FOR YOUR PET
This is our most popular product. For good reason.
Learn More Here.
But don't take our word for it...
★★★★★

Rapamycin Really Works

My dog is twelve years old , was lethargic, having kidney issues. After a few months on Rapamycin he is super boy! He is acting about five years younger. He seems happier, too!!
★★★★★

Fantastic

My dog was having seizures every 2-3 days due to advanced congenital heart failure. He hasn't has a seizure since he started his rapamycin regimen. That was over 12 months ago. It's extended and improved his life!!
★★★★★

Healthy Pet

For an old dog rapamycin is a miracle drug. You will see a difference within a week. I am so happy that I found HelpingPetsLiveLonger.com. and ordered pills from them.
★★★★★

My 14+ year old dog Merlin seems to be doing well on it. He runs, jumps, barks and looks like a dog half his age.
How To Help Your Pet Live Longer
There's NOTHING more important, so this is not the time to guess. Proven products, decades of knowledge.
Here's What You Need
The Science
How To Help Your Painful Pet
There's nothing more heartbreaking than knowing your pet is painful, but not knowing what to do about it. Here you go.
Here's What You Need
The Science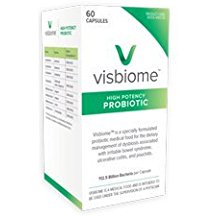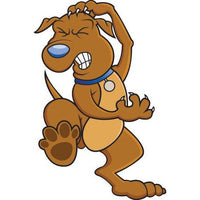 How To Help Your Allergic Dog
What's more frustrating than seeing your pet scratch and chew themselves to pieces? Not much.
Here's What You Need
The Science
How To Help Your Pet with Cancer
You are NOT alone. I've helped hundreds of pets in their journey through cancer, and I would be honored to help you, too.
Book A Consult
What You Need
it's all we do.
HELPING PETS LIVE LONGER.
Want your pet to live longer? Our consults will provide the knowledge and products you need to keep your pet healthier... longer.
There's nothing more important.
BOOK YOUR CONSULT TODAY.
Your Free Report
How to Help Your Pet Live Longer.
Here's a summary of exactly what you need to do to help your pet live a longer and happier life. It will make you think.
Yes, Please!!
News flash!!
Metformin for Pets
There are a bunch of studies now showing that metformin can slow the progession of both cancer and heart disease in pets. VERY FEW vets know this, but now you do.
Learn More Here
Mushrooms for Dogs?
You bet. Used to help mellow the immune system, which is critical to fighting allergies and some forms of cancer.
Here's What You Need
The Science
Free Reports, From Us to You